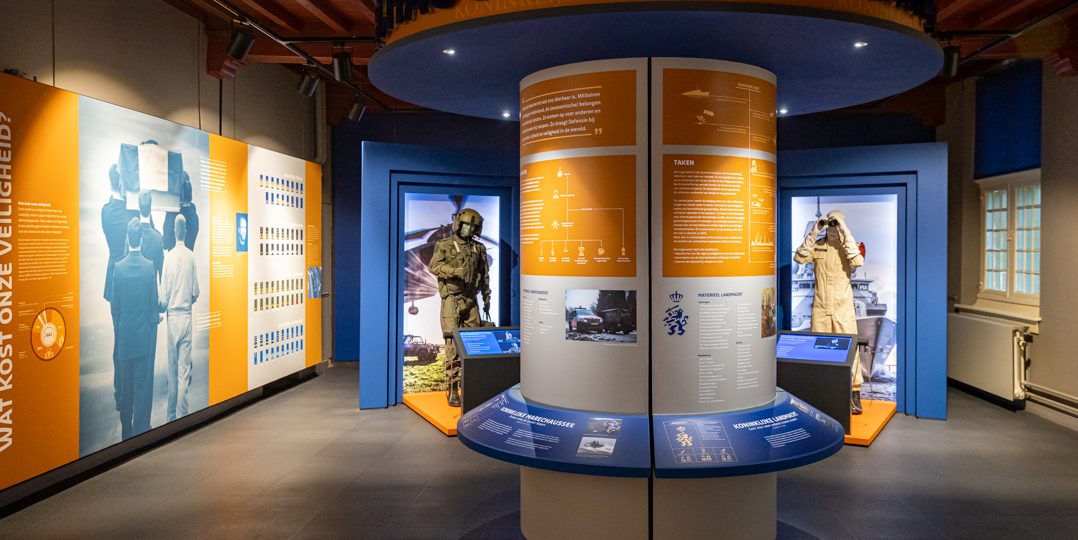 Exhibitions
Want to know what's on at the moment? Check out our exhibitions.
Two new exhibitions complete the museum
In december 2021 the museum opened two new exhibitions. "The army defends what is precious to us" gives you an insight in the Dutch Military Organisation. Soldiers from all parts of the army tell about what working for the safety of all of us means to them.
A very special new room is the Golden Room. In here the most beautiful objects from our collection tell their story. From paintings to distinctions, from silverware to sabers, it's all here for your pleasure. The Golden Room can also be rented for gatherings. Ask at the desk for more information or contact us on info@marechausseemuseum.nl.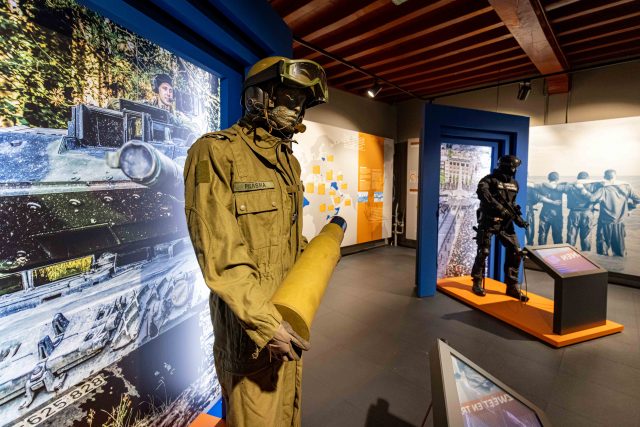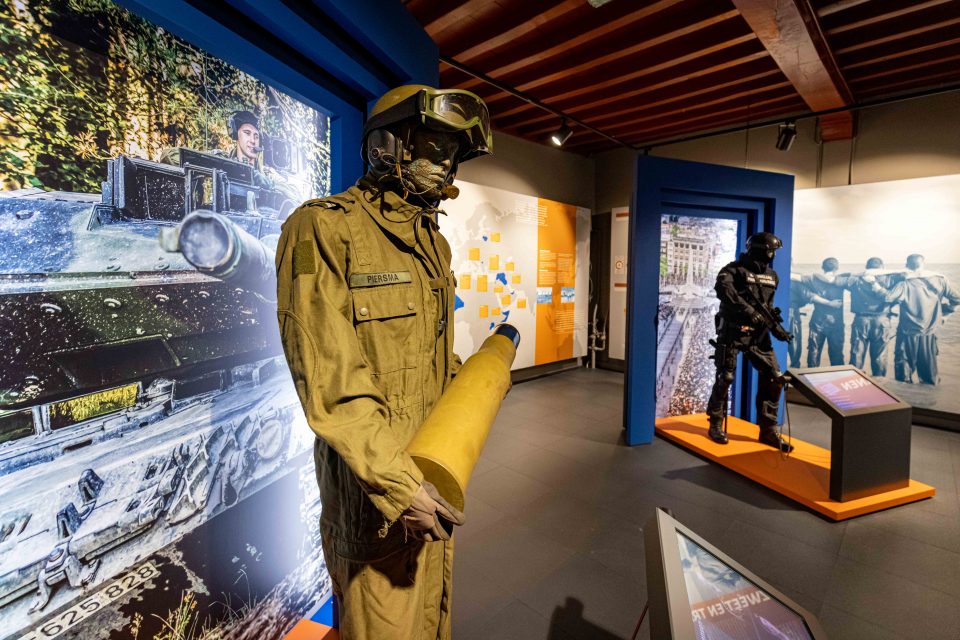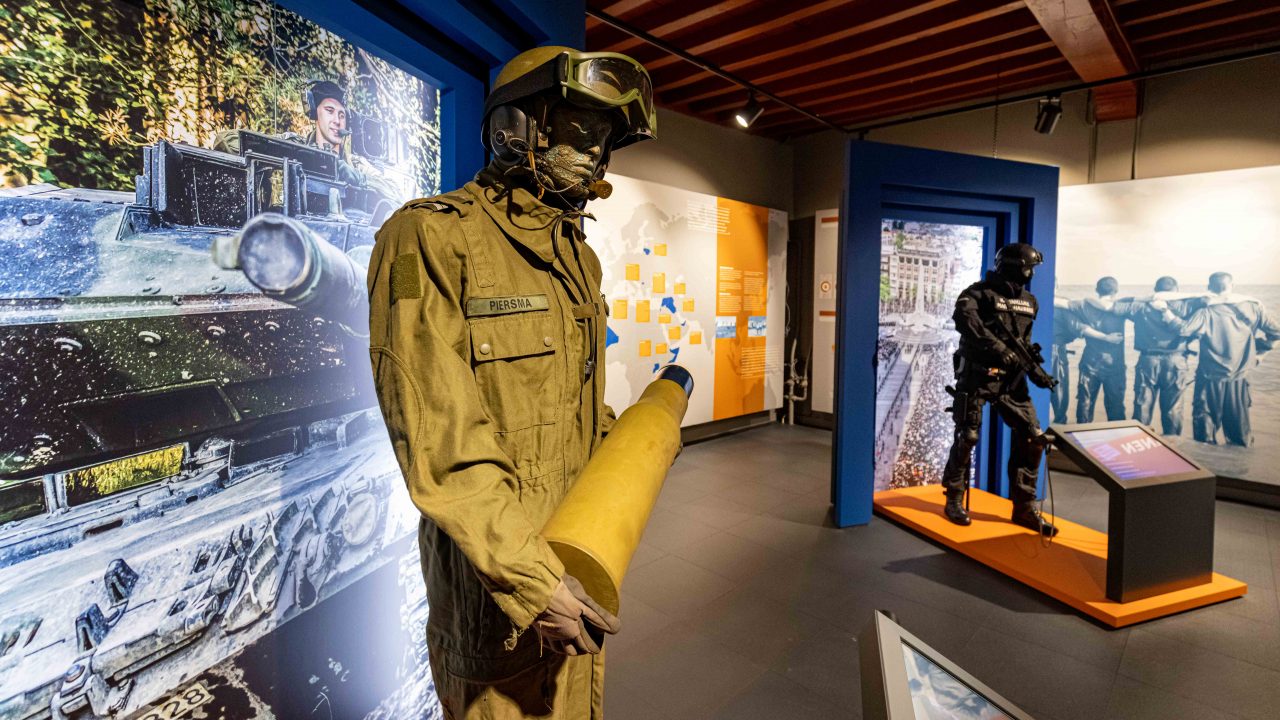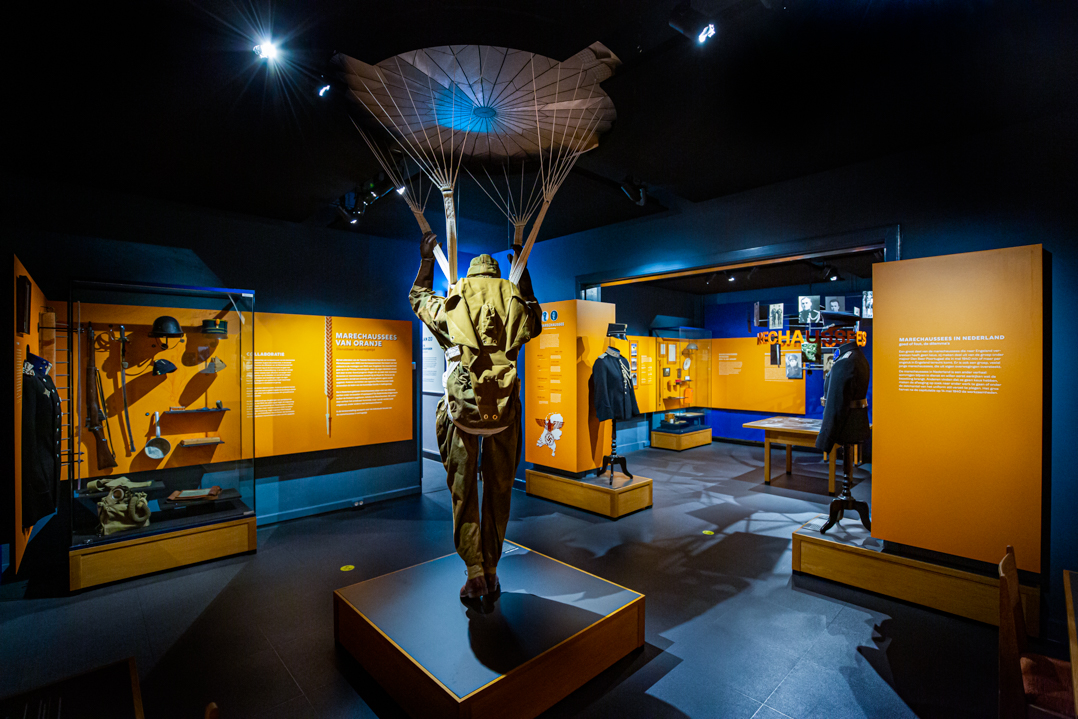 Marechaussees van Oranje / Military Police of Orange
At the beginning of the Second World War the Royal Military Police (Marechaussee) had about 1200 members. A fourth of them escaped to England in May 1940. Some of them join the  Royal Air Force and the commando's, some are even trained to be a secret agent. Others stay in London and guard the Dutch royal family in excile. The marechaussees that stayed in the Netherlands are facing a dilemma: keep on working for the Germans or quit? In the exhibition Marechaussees van Oranje (Military Police of Orange) we highlight these personal choices, by telling the story of a few of these marechaussees. Come and judge for yourselve: would you have made the same choice?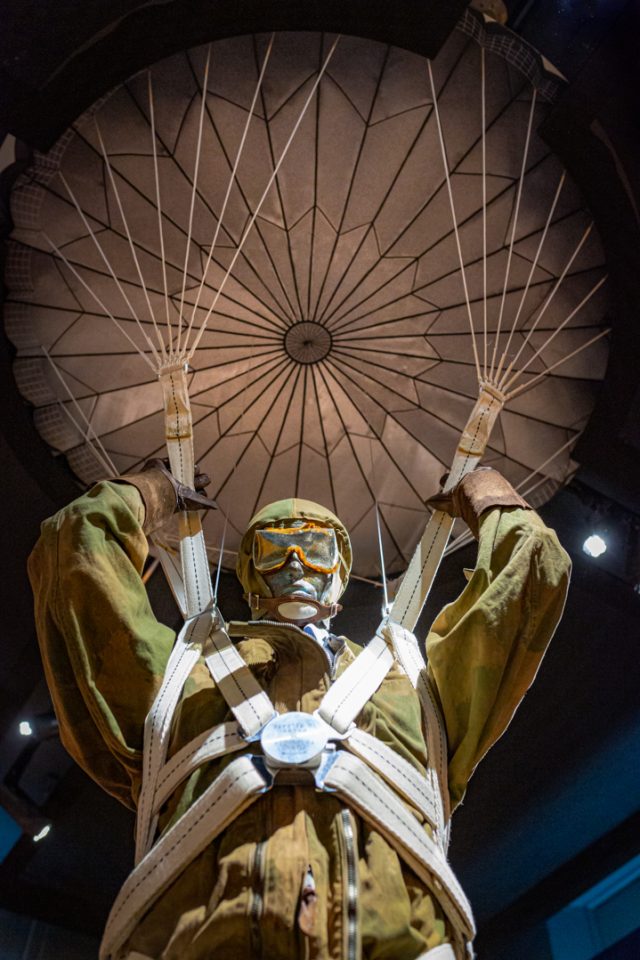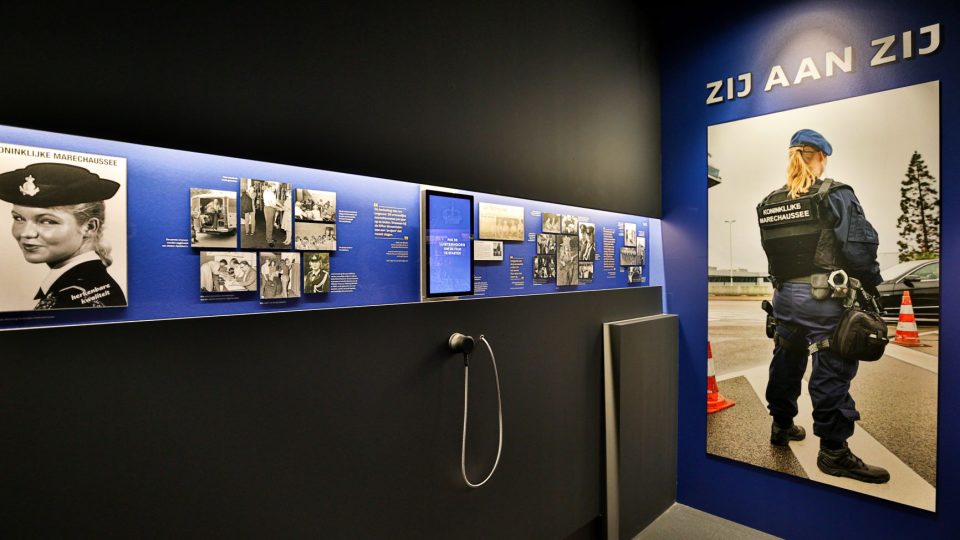 Zij aan zij / Side by side
It is only forty years ago that the first female marechaussees started their training. They faced several challenges, starting with the clothes they got to wear, but also in duties and functions. In an open interview Christianne Vermuë, chef kabinet of the Royal Military Police, tells about how she experiences working in a man's world.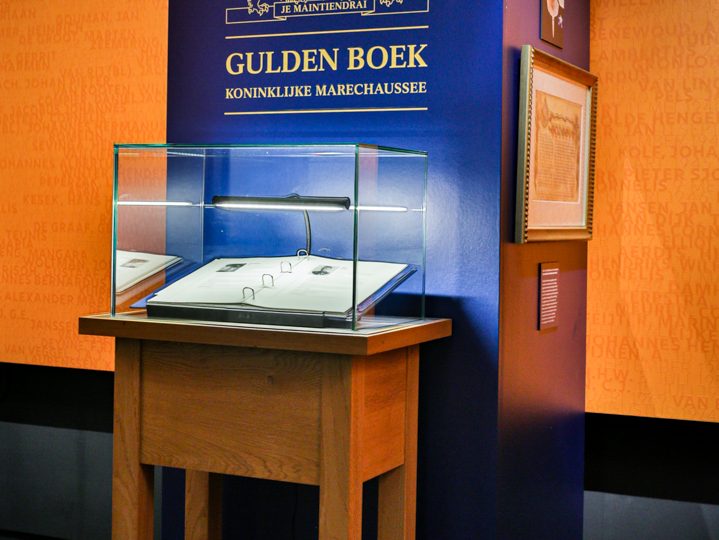 Memento Mori
A new addition to our ground floor is a remembrance room. A place to contemplate on the ultimate sacrifice our militaries are prepared to make for our safety. Special attention for the story of Jeroen Severs, a marechaussee who died while serving in Irak.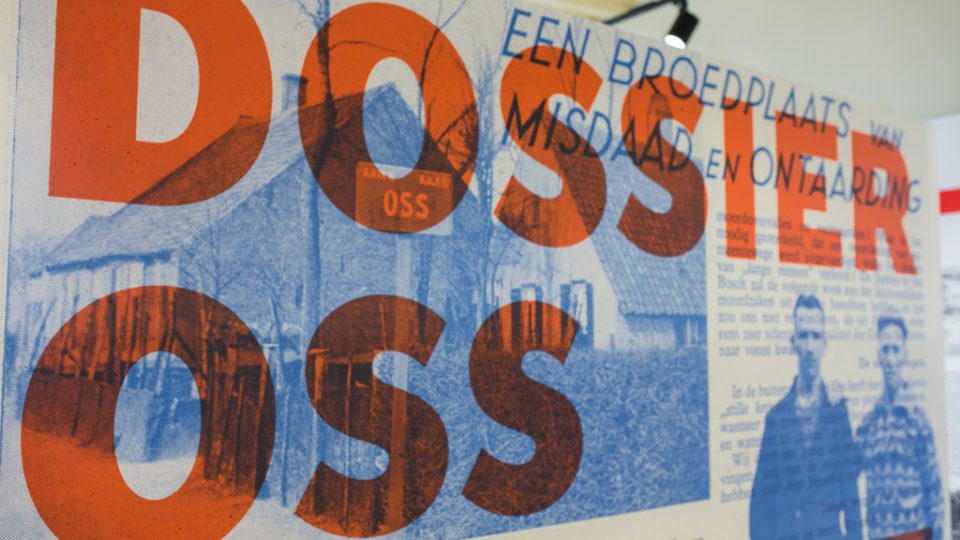 Dossier Oss
In the exhibtion Dossier Oss you discover all there is to know about the "Gang of Oss". A group of petty criminals who tortured the community of Oss between 1890 en 1940. What did the Marechaussee have to do with that?
Ik beloof trouw / I pledge allegiance (to the King)
I pledge allegiance… explains why people choose a career in the military. Six contemporary marechaussees tell us about their motivation.