Collection
The collection in the Marechaussee Museum focuses on the cultural-historical heritage of the Dutch Marechaussee. From its foundation in 1814 to the modern and professional Marechaussee of today.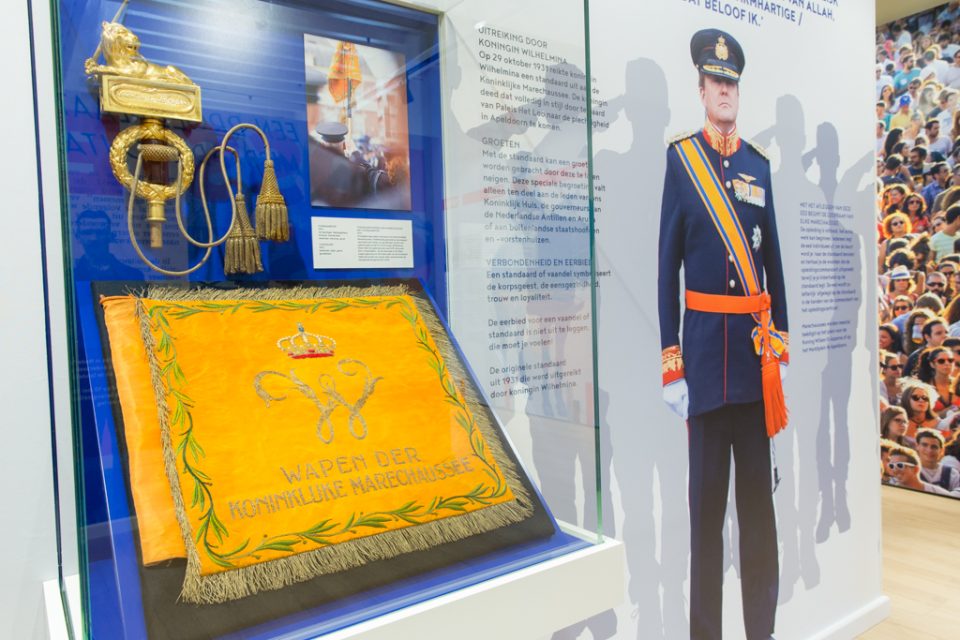 Collection
The Marechaussee Museum has a special collection. Uniforms, photos and militaria tell the history of the Royal Netherlands Marechaussee. They support the stories of the people who do the work for which the Marechaussee was founded: guarding borders, guarding and protecting persons from, for example, the Royal House and guarding the armed forces through international and military police tasks.
TO SEE AT THE MUSEUM
Marvel at the splendor of the Golden Room. Take a seat in a car or on a motorbike of the Marechaussee, view the unique jumpsuit of the Englandvaarders or discover special documents and awards.
Unique collection
Silver glass

Memorabilia

Historical material

Royal orphanage